AmIRC
AmIRC is the famous IRC client created by Oliver Wagner and Jamie van den Berge for VaporWare. Its look and feel was copied many times and inspired the creation of XChat.

AmIRC was ported to MorphOS in 2004 and many new features and improvements were added.
This version was made possible with the kind permission of the Vapor team. Thank you guys (*all* of you!).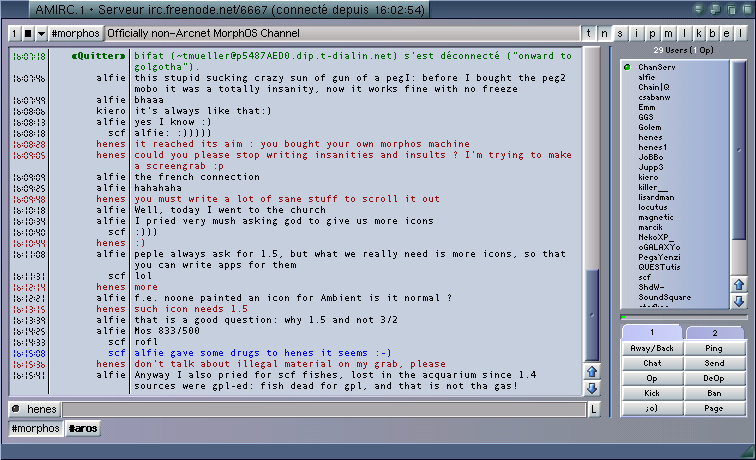 Latest AmIRC version can be downloaded from www.amirc.org.