Lightning Spirit 2
Lightning Spirit 2 is a vertical shoot them up written by Sojiro.

It is heavily based on Ikaruga's gameplay:
one fire button
one button to switch colors
one button to fire the special attack once its gauge is full.
Minimum recommended hardware configuration includes a PowerPC G4 and an AGP card.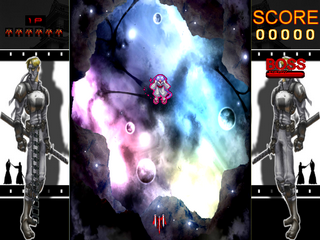 Download my MorphOS adaptation: lightningspirit2.lha (210,5 kB).
Please note game data are not part of the MorphOS archive. The included installer will download them.